Disclosure: Some of the links in this post are affiliate links, and we may earn a commission from qualifying purchases at no extra cost to you. Read full disclosure.
Wilson is one of the most popular tennis racquet brands today, and the Tour Slam is one of their most popular racquets for adult beginners.
With a low price tag, it's one of the best value tennis racquets on the market. As a beginner racquet, it comes pre-strung (you can find a Wilson Tour Slam Adult Strung Tennis Racket on Amazon), and ready for you to play.
In our review of the best Wilson tennis racquets, the Tour Slam was our top pick for best beginner racquet. Let's take a look at why this racquet is so popular, and if its a good fit for you.
Pros
Easy to generate lots of power
Large, forgiving sweetspot and oversized head (112 sq. in.) makes it easier to connect with the ball
Stop Shock Pads reduce racket vibration for greater comfort and control
Pre-strung and ready to use
Cons
Some players find it a little too heavy
The Wilson Tour Slam is a good all-around beginner racquet. It features a durable Volcanic technology aluminum frame which adds stability. And it comes with Wilson's Stop Shock pads, which absorb shock to give you more comfort and control.
Here are a few things to look for when choosing an adult beginner tennis racquet.
Head Size – You generally want a larger head size. Most intermediate and advanced racquets come with head sizes around 98 or 100 sq. in. A larger head size also means a larger "sweetspot," which is the center of your stringbed where you want to hit shots for maximum accuracy.
The Wilson Tour Slam's oversized 112 sq. in. head makes it a great option for beginners.
Weight – Beginners usually want a lighter racquet, since it is easier to swing and easier on the arm.
The Tour Slam is a lightweight racquet, but still may be heavy for some. You might consider checking out the Tour Slam Lite, if you're looking for an even lighter racquet.
Pre-Strung – Most of the time, beginner tennis racquets will come pre-strung and ready to use. But if you start looking into racquets for intermediate and advanced players, they will sometimes come unstrung. More advanced players often want to string the racquet themselves.
As a beginner, chances are you want a racquet that has been strung for you, so you don't have to deal with the hassle. So making sure the racquet is 'strung' or 'pre-strung' is something to look out for when buying a beginner racquet.
The Wilson Tour Slam comes pre-strung, so you're good to go there.
Price – Beginner racquets don't need to break the bank. If you're looking for a racquet for casual, recreational, or infrequent play, you can find plenty of quality options for under $50 or so. There's really no need to spend much more than that unless you are more of an intermediate player, or looking to get serious about improving your tennis skills.
The Tour Slam is an inexpensive racquet, and falls right within the range of cheap beginner racquets.
Grip Size – Most racquets come with a range of grip sizes. Having the right grip size for your hand will make playing more comfortable, and allow you a full range of motion with your arm. Here some information on finding your grip size.
If you don't have a racquet to measure your grip size, you can use a ruler. With your hand open and fingers extended, measure from the bottom lateral crease of your palm and measure to the tip of your ring finger.
That number is the grip size you'll want to go with.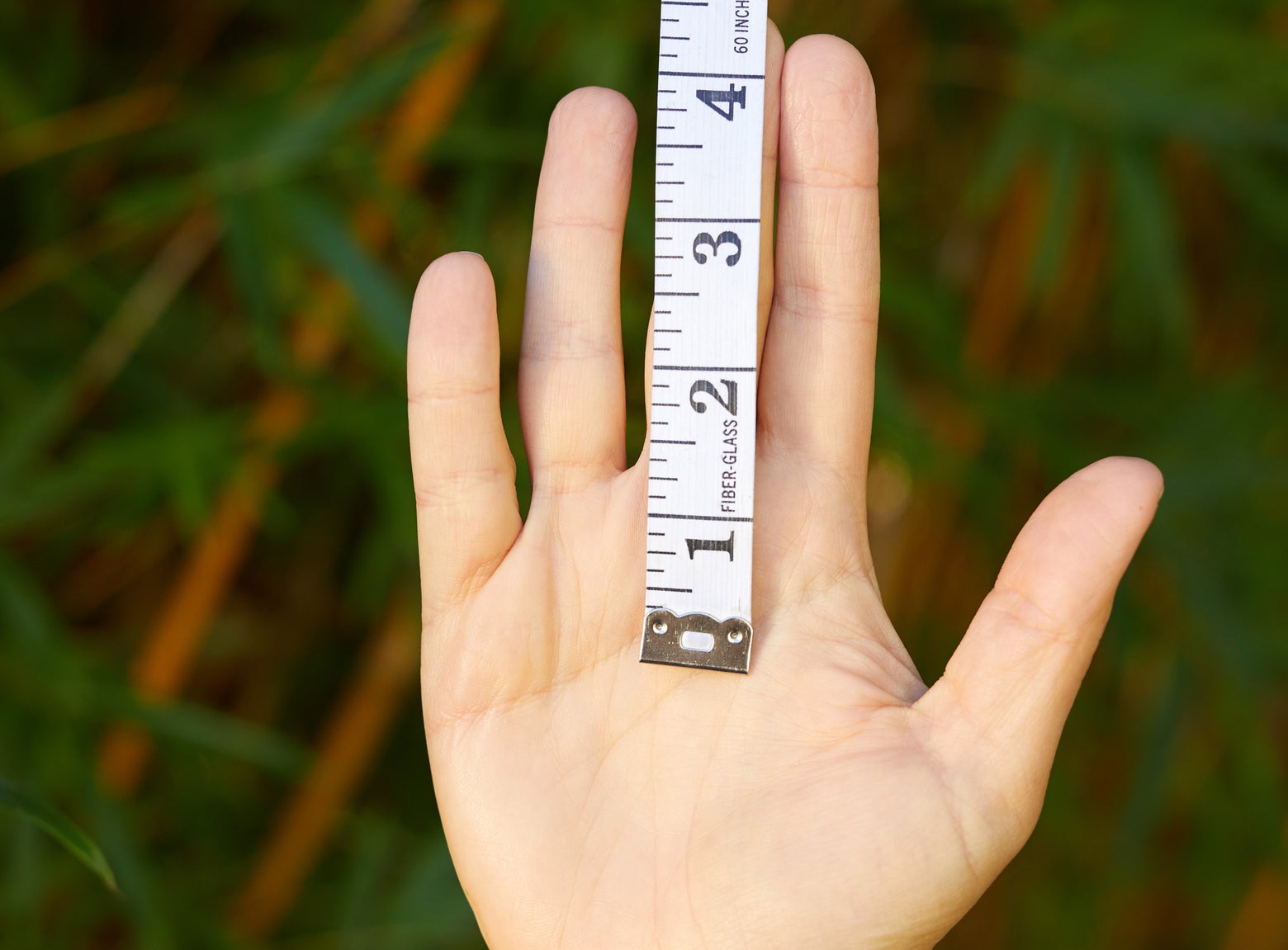 Alternatives to the Wilson Tour Slam
Here are a few alternatives to the Wilson Tour Slam, for those looking for an inexpensive adult beginner tennis racquet.
If you're looking for a beginner racquet for kids, the Tour Slam Junior is one of our top picks.
Feature Highlights
Roger Federer branded
Tons of easy power
Lightweight, but a bit heavier than the Tour Slam
Feature Highlights
Lightweight and maneuverable
Stop shock sleeves offer improved comfort
Summary & Recommendations
You really can't go wrong with any of Wilson's cheap beginner tennis racquets, and the Wilson Tour Slam is one of the best. Roger Federer fans might opt for the Wilson Federer, but either way, you'll be getting a good beginner racquet at a great value.
Have fun out there!
Post last updated on May 27, 2020